South African Tips
Drinking Water
Most faucet water in South Africa urban areas is safe to drink, but not all water in rural areas most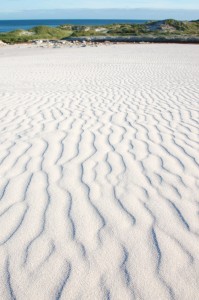 likely it is not safe. For some areas you may make your stomach a little upset, so if you are concerned use bottled water and don't eat lettuce or use ice in your drinks.
Humic acid stains the water a light brown and is in the some of the Cape and other areas.  It is harmless and is said to taste great.
You could get waterborne disease if you drink out of rivers or steam.  The water in mountain streams, however, is usually pure and great tasting; however, I wouldn't dare drink from here myself.
Bargain Bargain Bargain
Never pay the asking price.  Be willing to walk away.  Even paying a quarter of the initial asking price may be paying way too much.
Currency
South Africans use the Rand, denoted an R symbol.  Currently the Rand is weaker than the pound and dollar making it affordable to be in South Africa by international standards.  See the page on Currency for more information.
Getting There
Cape Town is an international airport and Johannesburg International Airport has incoming flights from 5 continents.   Flights from the UK and Europe are usually overnight with a flight from London to Johannesburg or Cape Town taking approximately 12-hours. Direct flights between the Eastern USA and Johannesburg are approximately 15-hours.  A flight between Johannesburg and Cape Town is 2-hours.
Getting Around
Public transportation is not reliable and the places of interest are wide spread.  They have an excellent infrastructure of well-maintained roads.   You can rent (hire) a car or pay for a tour to take you around.  Also consider one of the local bus companies such as Intercape or Greyhound.  You can buy tickets at Computicket .
South African Tips – Driving
Any valid driver's license is accepted in South Africa, but it has to have a photograph and a signature of the holder in English. Some rental car companies require the international license though so double check with the car rental facility.   You must wear your seat belt and you cannot talk or text on your phone while driving.  The permissible limit for alcohol consumption is .05%. Speed limits are 120kmph on the open road, 100kmph on smaller roads and between 60 – 80kmph in towns and residential areas. Road signs will indicate the speed limit. Cameras will catch you if you are speeding and there will be a heavy fine.
Keep to the left and pass right. South Africans drive on the left-hand (wrong) side of the road.  The wheels are on the right side with the gears being operated with the left hand.
Everything is marked in Kilometers. For a general rule: Major roads are 120km/h (75mph). Rural roads are 100km/h (60mph). Residential areas are 60km/h (35mph), unless otherwise indicated.
If you get a speeding ticket in a rental car, the car rental company will pay the fine, and will charge that amount plus an admin fee.
Some gas stations only take cash and some are open 24 hrs a day.
Many of the national roads between the major cities are toll roads. Check the fees before you leave, and make sure that you have either a credit card or cash to pay. The fares can range from R4 to R175 and they are in a lot of places.
Watch out for animal crossing, a lot of places are not fenced.
South African Tips – Tipping Etiquette
Restaurants: If you are eating at a restaurant make sure that there isn't a service charge included on the bill. In large parties of around six or more you may be charged automatically for the tip.  If there isn't a service fee and the food and service was good tip 10-15%.
Petrol (gas) station attendants: 3R
Car guards (parking attendants): R2 – R5. This includes the locals that wear a day-glo yellow vest and offer to direct you to a parking space.  You don't have to tip, but some of them could be offended if you don't and it is wise to throw them 3R just to ensure your car stays safe while you are away.
Hotel Porters are usually tipped 3R per bag.  In rural areas they may ask you to pay the front desk direct, but you never know if the porter will really see the money.
Day tours where you have a guide who is also the driver, tip around 10R per person in your party per day.
Coach tours where you have a guide and a separate driver, tip around 15R per person in your party per day and the money will be split between them.
Thanks for visiting South African Tips.