In Muslim countries be sensitive to where you point your camera.  Always ask if you want to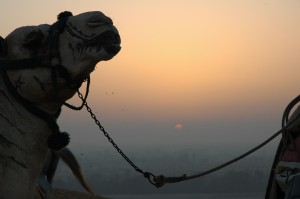 photograph someone.  In Arabic "mumkin akhud sura minak?" Don't ever try to take pictures of women even if you are a women yourself.  It is very offensive.  Don't take pictures where soldiers or guards are either unless you ask first.
Armenia:  The fall (end of September, October, and early November) is the best time to visit so it isn't as hot. Together with Azerbaijan and Georgia it forms a region known as Transcaucasia.
Armenian men hold hands and walk close together.  They greet each other with a kiss on each cheek. If you shake hands with an Armenian don't expect to let go until the conversation is over. Men don't shake hands with the women. Couples don't display affection. Armenians smoke everywhere even in the airport. The Armenians who graduated school before 1991 speak Russian.
If you are a man, don't wear shorts only pants unless you want to completely look like a tourist.  It is recommended that women wear shorts unless you are with a man; if you wear shorts except a lot of attention.
You can exchange money in many places. Roads are crazy and the police often pull taxis over looking for some money. Expect to pay Police 500 dram or US$1 for directions or a tip.
Food and local hotels are extremely inexpensive; however the Marriott in Yerevan is about the same as anywhere.
Bahrain:  Electrical currency 220V 50Hz. Most outlets are the British standard BS-1363 type. Generally speaking, U.S., Canadian and Continental European travelers should pack adapters for these outlets if they plan to use their electrical equipment in Bahrain.
Made up of 33 small islands where Bahrain is the largest.  It is considered to be more liberal with the Arabs. Women are permitted greater leeway with dress, entertainment, and social venues than other Arab nations.
Bahrain is a fairly gracious host nation but it is imperative to demonstrate respect and courtesy in reference to their particular cultural practices and religion at all times. When out in places where local Arabs can be found it is advisable to wear long trousers, or shorts, and women shouldn't wear a see-through dress. However, in beach clubs and hotels, swimsuits, bikinis and shorts are okay to wear.
Do not show signs of affection to members of the opposite sex in public. People of the opposite sex have been arrested for kissing in public and it is just not socially accepted.
Always avoid any confrontation and never become involved in an argument, especially with a local.
Cyprus: Third largest island in the Mediterranean. Paphos the birth place of Aphrodite on the West coast of Cyprus. It has forests, donkeys, nice beaches, hiking and biking trails. In the Summer June-September you will find great warm weather, but it is also the high season.  If you go in the low season of October-April you will find nice weather for biking, hiking and many other activities and you will pay less for everything.
Iran: Persian carpets are still considered to be the best in the world because of the Iranian weavers.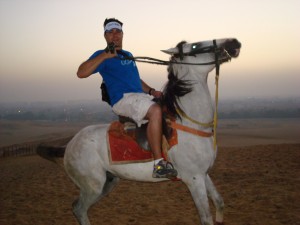 Iraq: The best time to visit Iraq is in spring and winter. The summer is too hot and can reach 118 degrees F (48 degrees C).  Iraqis can speak a little English in general and seem to be helpful to travelers. They grow different kinds of dates and they also have great fruits.
You have to be tested for AIDS before entering and the cost is US$50 pp for the test.
Jerusalem: Jerusalem, known as The Holy Land, is also considered sacred by Jews, Christians and Muslims.  Visit the Jerusalem Mosaic to visit sites and taste food.  Go through the popular Israel Museum.  Visit the Western Wall where the men meditate on the left and the women on the right.
Tel Aviv (Hill of Spring in Hebrew) in the Mediterranean is a nice town to visit with lots of beaches. The winding streets of the old Arab town are neat to see. The night life is booming.  Even on a Monday night the restaurants are packed.  The locals work in shifts and a lot work at night.  There is a lot to do.  The weather is great even in the winter.
Eilat is another nice town which is the southern part of Jerusalem located on the gulf of Aquaba.  Go in the spring (April – May) or the fall (October- November) when the sand isn't as hot.
Sea of Galilee (really a lake) is famous because this is where Jesus walked on the water and called Peter out of the boat.  On current maps it is referred to as Lake Kinneret or Lake Tiberius
Haifa is divided in 3 regions.  The Carmel region is on Mount Carmel; Hadar has colorful architecture and is in-between and Down Town you will find great beaches, markets, churches, mosques and stone houses of the Templar era
Nazareth is lower than Galilee.  It is where Mary and Joseph lived with Jesus in his youth.  The archangel Gabriel also appeared to Mary at the church of the Annunciation and the church of St. Joseph was traditionally Joseph's carpentry shop.
Jordan: You can now cross into Jordan from Israel. Or you can cross the border between Eilat and Al 'Aqabah.
Petra is an archaeological city in the southwestern part of Hashemite Kingdom in Jordan.  It is 250 ft. high (76 meters) and it lies in rugged desert canyons and was built some 2,000 yrs ago.  It is referred to as Sela in the bible. It is famous for its rock cut architecture and water conduit systems.  It is also known as the Rose City, City of Rock, or the Lost City because it sat empty for centuries.  It has a Siq that leads to the Al Khazneh (the treasury). In reality the treasury is only a facade with a hall once used as a royal tomb.  In the city, behind the facade there are dozens of tombs and structures. Only 15% of the city has been uncovered the rest is untouched underground. Before the Nabataeans were captured they were an advanced society with water capture, storage, transport, and irrigation systems that are found to this day throughout this area.
Petra is where they filmed part of Indiana Jones and the Last Crusade.  You can visit anytime of the year.  Summer is hot but there are a lot of caves for shade.  Winter can be cool especially at night. The colors of the rock come to life when it rains.
Kuwait: Dry desert, hot summers and chilly and windy winters.  In the winter horse riding is popular.  They have nice beaches and great diving.  They have a loud night life. Although they have 0% VAT and income tax, everything costs a lot.  An ordinary hotel can cost US$200 a night.
Tipping is usually not necessary.  12% is usually added to your hotel and restaurants; however that does not go towards staff.  If you want to tip, pay in cash and pay the staff direct.
Alcohol is illegal in Kuwait; it may not be imported, manufactured or served. However it can be legally made and consumed in homes for personal use only.
Hotels in Kuwait are expensive, but major Western chains aren't too expensive.
The public prayers are broadcast at 4:30AM, again at 5:00AM and several times during the day.
Do not eat in public during the holy month of Ramadan or you may be fined or even go to jail. The fine is 100 KD or about US$350.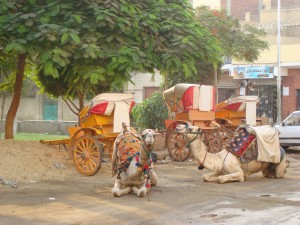 Phone booths that say 'Net2Phone' service has low international calling rates, but they are illegal. Phoneserve cards are available (mostly in Hawally) that can be used for cheap calls worldwide. Users with credit cards use Skype and Yahoo Voice for communication as well, but skype is now banned.
Lebanon: referred to as the slither of land or world of hope.  The summer is beautiful near the beaches of the Mediterranean and the archeological sites.  In the winter you can ski Faraya Mzaar which is just above the village of Ouyoune El Simane in the Kfardebian area.
Beirut is a trendy city with life and charisma and it next to the Mediterranean Sea.
Oman: Most towns in Oman are dated to at least 600AD. Muscat is the capital city and has a great natural harbor.  It has mountain ridges and sandy beaches.  The streets infrastructure is like Western Europe. It has a palace flanked by two medieval forts.  It also has hassle free shopping anywhere you go.
Nizwa, Rustaq and Nakhl are also great cities to visit.  Sohar is one of the oldest towns in Oman.  Sur has the Wahaiba Sand Desert on one side and a nice coastal drive on the other.  The giant sea turtles nest on the beaches here.
Oman is very traditional and the men where the white Dishdasha gowns and the Kashmir Mussar turban on their heads. They also wear a silver dagger, the Khunjar. Omani women clothes are bright with colors. In the countryside women were trousers with a knee length tunic and the city they are still Arabic, but are more cosmopolitan.  Near the desert the women wear the Birka and behind its often golden sheen which protects them from the sand and high heat.
While visiting Oman, dress modestly.  Both men and women should not wear shorts or revealing tops and women should wear long loose skirts or pants.  If you dress modest the Omani will be positive and welcome you.
Omanis eat with their hand and use their right hand only.  They are not allowed alcohol; however you can find alcohol in bars and restaurants.  It would be considered rude and ignorant for you to offer alcohol to an Omani. Tap water is potable even in small villages, but if you don't want to drink it they have mineral water as well.
Qatar: The emergency number is 999. Haze, dust storms and sand storms are common. The juice stalls serve some exotic fruit juice combinations. Women can wear what they want, but it is more respectful to be modest.
Don't expose the bottoms of your feet to a Qatari. Don't eat with your left hand, it is considered the dirty hand.  Don't shake with your left hand and don't hand something to a Qatari with your left hand. If a Qatari friend insists on buying you something, they are usually just being sincere and nice, not trying to scam you.
Saudi Arabia: More than half the country is covered in sand. The Islam leader, Prophet Muhammad was born in Mecca 570, but moved to Medina when the people got angry with him. At age 60 he went back to Mecca and conquered it.  From Haii every year 2 million Muslims make the Pilgrimage to Mecca. Medina is considered a Holy city because Muhammad's tomb is in the Mosque of the Prophet.
Syria: the city of Damascus is considered to be the oldest continuously inhabited cities. Most travelers to Syria can obtain a Syrian visa, free of charge, upon arrival at the airport. A passport list must be sent to a Syrian tour operator at least one week before the date of arrival. Visa requests can be sent to a Syrian tour operator by travel agents only and not directly by the visitor.
Turkey: Turkey is best to visit in the summer, although it will be more crowded.  Avoid the major holidays.
Bargain for everything and don't look like you like it very much.
You can get a VAT refund of 18-23% on most items if they have a blue VAT refund sticker in the window.  Don't forget to get the forms so you can fill it out and send it in for the refund.
Tip 10% or round up to the next lira for smaller purchases.  Leave change in the folder at restaurants for the tip if you feel it is warranted.  Some restaurants charge a10% service fee and you may not see it until you get the bill.  Don't tip in addition to the service fee if there is one.  Nobody tips in self service restaurants or in cheap bars.
No need to tip taxi drivers, they will round to the next lira for their tip.  If you don't want to tip them ask "para üstü?"
If you pay cash in a grocery store or market and are short changed up to 5 kurus, don't be alarmed.  This is because there aren't enough 1 kurus coins in circulation and this does not go to the cashier.  If you have the exact amount, then just pay the exact amount and then you want to pay the extra kurus.
United Arab Emirates consist of 7 independent states: Abu Dhabi, Ajman, Dubai, Fujairah, Ras Al Khaimah, Sharjah, and Umm Al Quwain. There isn't a railway, but they have six international airports that are hubs for refueling London and Australia passengers.
Citizens from 33 countries, including Canada, the United States, western European countries, Australia, New Zealand, Japan, Hong Kong, Malaysia and Singapore would be granted entry visas upon arrival at the country's land, sea and air ports.
The Emirates have beaches, sun, sand sports, shopping and is very touristy. Visit between October – May.
West Bank: Even though the Israelis partly withdrew from the West Bank as part of the peace process, they are always liable to re-enter to restore order and establish security for the Jewish settlers still living there, or at least set up roadblocks and effectively cut off Palestinian communications.
Massada is famous for its hill top fortress near the Dead Sea; where visitors to the region can also float in the saline waters, or take a mud bath on its shores.
Yemen: WARNING Travel to Yemen is strongly discouraged due to a state of severe political crisis, as well as a very high threat of terrorist attacks, abductions, tribal violence and general lawlessness. Terrorist groups actively target tourist groups, with targeted suicide bombings and armed ambushes occurring yearly since 2007. Travel in the Saada region of northern Yemen is strongly discouraged because of the risk of violent civil unrest. US Department of State travel warning
You can dive and fish in both the Red Sea and Arabian Sea.  Aden is an old trading port, with old castles, fortresses and museums. Yemen is not an easy country to get around, as for foreign nationals travel permits are required and in some regions independent travel is not possible
If you are staying outside the major city centers, hotels will be basic.  The mattress may be on the floor, you will probably have a shared bathroom. Electricity may be spotty and hot water may not be available.
Funduq hotels are usually rated by "sheet" scale.  No sheet to 2 sheets.  It doesn't always mean that you won't get a sheet in the no sheet ratings, but you may not.  Most hotels will serve local food.  The better ones serve it kiwan-style where you eat in reclined cushions.
Yemen is one of the poorest states on earth.  Still you need to bargain.  It is a way of life in much of the world and is expected of all buyers.
You may be asked for pens for school, (qalam, galam) and sweets (bonbon).  Don't give money to children, instead donate to local charities.  This will help deter begging.