Packing Tips and How to Pack
Bring a consistent Color Scheme to avoid having to bring multiple pairs of belts and shoes
Bring a garbage sack for your dirty clothes to keep them separated from the clean ones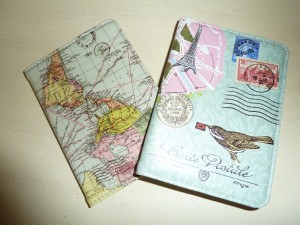 Bring travel sized items for hairspray, shampoo, deodorant, etc. to save on space and weight, think miniature.
Bring wrinkle resistant clothing
Check the weather before you leave
Each pair of dress shoes adds 1.5 lbs or 0.6 k of weight to your luggage.  So limit yourself to packing no more than two pairs.  If you need dress shoes on your trip, wear them to the airport instead of packing them so you don't go over your weight limit.
For liquids, take off the top and put a piece of saran wrap on, then put the lid back on to prevent spills
If you need to do laundry, try to find a Laundromat instead of paying the hotel, or you can wash your clothes in the sink it air dry
If you over packed and the airline is wanting to charge you for the weight limit, shove heavy items in your carry on instead of throwing things away or paying the extra cost
Instead of bringing perfume or cologne, spray your clothes before you pack them
Instead of packing a lot of bulky cold weather clothes, do as the National Ski Patrol advises: Wear multiple layers of lightweight attire, which will trap air and conserve body heat. Wearing long underwear under your clothes with a light jacket will keep you as warm as a heavy coat would.
Make a list and double check it
Pack snacks in your carry on, you never know when you may be delayed on a flight
Plan out what you will wear instead of throwing clothes in randomly
Store shoes in a plastic sack to keep your clothes clean
Store socks or shirts in hats to keep them from bending
The precise size restrictions on a carry on bag with different airlines. Delta Airlines specifies a maximum size of 9-by-14-by-22 inches (22.8-by-35.5-by-55.8 centimeters) and doesn't have a weight limit.
The tighter and flatter you can get your stuff inside your bag, the more space you'll have for more stuff. Rolling, or better yet, bundle-wrapping your clothes, in which you wrap garments tightly around a central core object will save room and allow for less wrinkles.
Packing tips for children I like to pack outfits in separate freezer bags, it makes it easier to find the whole outfit from shoes to hair bows.
Thanks for visiting Packing Tips and How to Pack. If you have any good packing tips, please comment below. Don't forget to print out the Packing Lists.