Disney Theme Park Tickets and Other Theme Park Tickets:
Southern California City Pass
This is the only multi park pass that includes Disneyland.  It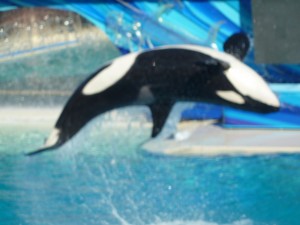 includes 1 Day at Universal, 1 Day at Sea World, 1 Day at the San Diego Zoo, or Safari Park, and 3 Days of Disney Theme Park Tickets including California Adventure with the Hopper Pass and 1 Magic Morning Admission.  Southern California City Pass.  As of 2013 it costs $269 per person ages 3-9 and $309 ages 10+ . This website will ship it ground for free so when you arrive you go straight to the turnstiles.  It is the same price if you buy it at Universal, San Diego Zoo, SeaWorld or Disneyland.  It saves 26% from paying full price at each attraction.  It is valid 14 days after the first use.  It doesn't matter if you go to Disneyland one day, then Universal, then back to Disneyland, you can go to the beach in-between as long as you are done using it within 14 days.  You can buy it on the Disneyland website   Or you can also buy it from the attraction websites, however make sure if you buy it from an attraction website that you go to that attraction first, otherwise you won't have the ticket and they won't accept the receipt.  I have experienced this first had and had to pay extra for SeaWorld and the Zoo.  They refunded me when I got home after I sent in the actual passes by mail, but it was a hassle, so I advise to buy it from the Citypass.com website.  You can also buy it direct when you arrive at any of the attractions all for the same price.
Costco
If you want to buy Disney Theme Park Tickets including California Adventure, then check with Costco.  They don't always have deals for Disneyland but when they do you can save a lot. We bought 4 Day Disney Hopper passes which included 1 Magic Morning from Costco in 2012 for $160 each and we received a $50 gift back to Costco for each ticket.  This was a huge savings compared to the regular 4 day hopper pass with magic morning of $255 ages 3-9 and $275 ages 10+. This saved us $475 for 2 adults and 1 child admission.
Discounted Disney Theme Park Tickets and other Attractions:
This Website sells 1, 2 and 3 Day Hopper and single day passes to Disneyland as well as other park tickets.  For their 3 Day Park hopper, the price is $236 for adults and $223 for Children ages 3-10 compared to Disneyland of $250 for adults and $235 for children.  Their price for the 2 Day Hopper is $189 for adults and $179 for children ages 3-10. Disneyland's site of $200 for adults and $189 for children ages 3-10.  You have to prepay for these tickets in advance or put down a deposit.  I am not sure if this includes Magic Morning.  They guarantee your tickets 100% or money back.  You pick up the tickets at their office located at 1200 S. Harbor Blvd. Suite #202, Anaheim by appointment only.  Not sure if you have to drop them off when you are done.  I like this company because they sell kid prices not just one price for all ages which can save money if you have kids.
This Website sells discounted tickets to Disneyland Park Hopper, Universal, Lego Land, San Diego Zoo or Safari Park, and Six Flags.  Except for Lego Land and the Zoo they require you to pick up the tickets at their office before 11am and drop off the tickets when you are finished with them.  They buy discounted tickets in advance for multiple days and allow you to use them the days you want.  For example:  Their 3 Day Disneyland Hopper Pass is $240 for adults and Children.  Disneyland's price as of 2013 is $250 for an adult and $235 for children.  If you have two adults and 2 children it will save you $10 total to go through them, but you have to pick up the tickets at a separate location.  I am not sure if it includes the Magic Morning.   So, depending on where you want to go and for how long and how many adults v. children, it may or may not save you money.
Prices can change depending on availability on these independent websites for Disneyland.  So, make sure you do a Google search for Disneyland prices to keep your options open.  Always pay with a credit card and do it only 30 days or less than when you will use the tickets.  If there is a problem or a fraud, then you are able to dispute it with your credit card a lot easier.  Sometimes you can find people wanting to share week long passes with other families to split the cost and get a better deal.  I have seen tickets on Ebay and local ads.  Beware of fraud more with individual people v. a company who owns a website.
Viator also sells Disney Theme Park Tickets and other Park Tickets and Attractions as well as airport transfers.
Thanks for visiting Disney Theme Park Tickets & Other Park Tickets.  If your website sells any of these tickets and you want to be featured on my site, please contact me janna@getawayguide.org.
Disney Discounts – Are You Eligible?
Disneyland Hotels and Good Neighbor Hotels