If you are bringing medications with you, carry them in their original containers with the original labels. If carrying syringes or needles be sure to have a physician's letter documenting their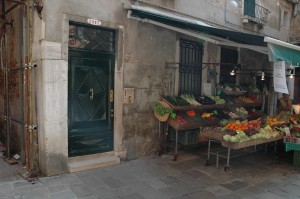 medical necessity.
Click Here for a user friendly website on vaccinations for Europe and Russia. This website will tell you what vaccinations you may need depending on the specific country you will be visiting.
Visit a doctor 4-8 weeks before departure because some vaccines won't take into effect until 2 weeks after the shot.
Centers for Disease Control and Prevention
Pharmacies in Europe: If you do get something like a bladder infection, go to a pharmacy and ask them if you can get antibiotics or whatever medication you need.  I was able to get antibiotics without seeing a doctor.  If one pharmacy won't give it to you, try the next one around the corner.  If you have allergies or another medical condition, try to bring your own if you think you will need them because things like your favorite cold or allergy medication may be hard to find the brand you like.